Meet The Face Behind Tropicalaser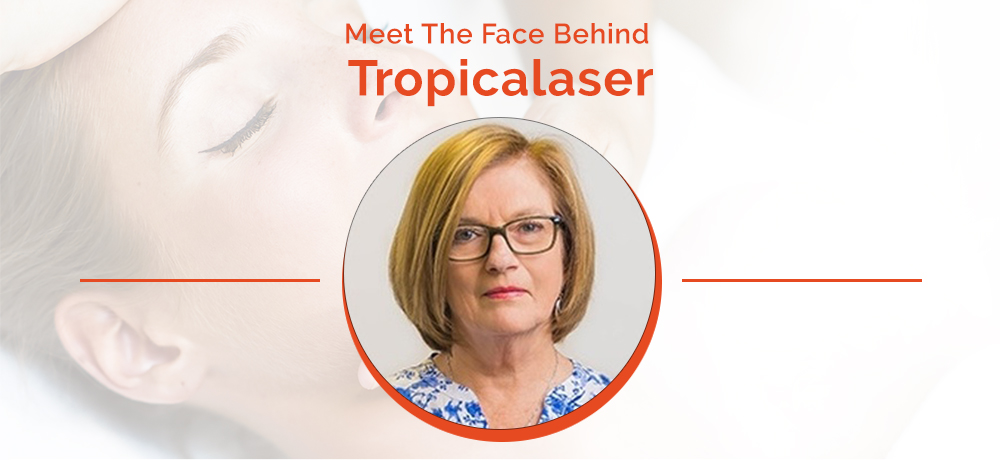 I'm Maie Kellerman, proud owner of Tropicalaser in Edmonton, AB.
I look forward to sharing my story. I hope that you will enjoy getting to know me better.
I was always intrigued by the idea of running a small business, so when a friend suggested I purchase a Tropicalaser franchise, I was eager to learn more. Although the business was originally part of the Florida-based chain, we bought out of the franchise about four years ago.
Tropicalaser opened in June 2012, nearly six years ago. During my career, training to be a Process Engineer, I was lucky enough to handle a wide variety of jobs including business development, lecturing, plant operations support and research and design.
Over the past couple of years, I have watched my business grow. We opened with one medical esthetician and one laser, offering hair removal services, and a few laser skin treatments. We now employ three medical estheticians and offer a wide range of services, including laser hair removal, electrolysis, body sculpting and cellulite reduction, micro-needling to treat fine lines and wrinkles, acne and other scars and stretch marks, OxyGeneo facials, chemical peels, and hair loss treatment.
I enjoy interacting with my clients, meeting new people and getting small bits of insight into their lives. I love watching my staff grow in confidence and expand their knowledge and capabilities. I have learned so much about aesthetics over the past six years, which has been a reward in itself.
Our business philosophy is to offer services that are effective and non-invasive, working as far as possible with our bodies' own repair mechanisms. These services must be offered at fair prices, and everyone who walks through our door should feel welcomed, safe and cared for. We are an inclusive operation serving all shapes, sizes, sexual orientations and genders.
As an individual, I believe what sets me apart from others are my values of care, respect, and honesty. We show care for our clients by offering a safe, non-judgemental environment. We show respect for our profession by employing only trained professionals, given further internal and external training on all new modalities. In addition, we are honest in informing clients of the results they can achieve, never over-selling expectations.
I attribute my success to the working environment that we created. I believe we created an exceptionally welcoming environment, where clients know that we are looking out for them. We also have a lot of fun at work and a kind compassionate group of women who genuinely enjoy each others' company and like their clients. Seeing my staff grow and develop has given me immense satisfaction over the years.
When I am not at work, I love to golf whenever the weather permits. I am also an avid reader, news enthusiast, and passionate cook. I love spending time with my family.
I am passionate about improving Albertans' literacy skills. Many people do not realize the link between low literacy and many social ills, e.g., people with low literacy are over-represented in emergency rooms, the homeless and the justice system. Early (birth to three years) intervention is key. I am proud to have been a volunteer with the Centre for Family Literacy and the Norwood Child and Family Centre for over ten years.
I have enjoyed sharing my story about the things which matter to me and how they influence the way I do business.
If you or someone you know could benefit from our expertise in laser skin treatment in Edmonton, AB, I invite you to get in touch. Please visit our website at www.tropicalaseralberta.com.
Sincerely,
Maie