Even Skin Tone |  Clear Acne | Reduce Pore Size | Reduce Hyperpigmentation 
At Tropicalaser we use Alumier chemical peels which range in strength and composition so we can customize our treatment to your specific skin care needs.
Alumier is a Canadian medical grade skin care line. They source their ingredients globally but manufacture product in Canada. All Alumier products, including their peels, are free of parabens, sulphates, petrolatum, mineral oils and dyes.
While they may sound harsh or frightening, chemical peels are a safe and effective way to reveal younger, healthier looking skin. Tropicalaser's staff are certified to perform chemical peels by Alumier, a leading brand of professional, medical grade skin care treatments and products. Your skin care professional will help you identify your skin type and major concerns, and perform the treatments that will be most effective for you. Monthly chemical peels can even skin tone, clear acne, reduce pore size, reduce hyperpigmentation, improve the appearance of aging skin and make dull complexions glow.
We like to enhance our peels with added treatments e.g. masks, brightening accelerator and serums. These little extras increase the efficacy of the peel and enhance your overall experience.
Below you will find two tables. The first describes what peels Tropicalaser offers, what skin conditions each peel is best suited to and what ingredients they contain. The second provides more information on the acids used in the different peels.
We also use The GentleMax laser which is  highly effective platform for the removal of pigment (birthmarks, age spots, sun spots, melasma) as well as spider veins and Tempsure Envi  the most advanced radio-frequency non-invasive treatment to tighten skin.
PEEL
CONSTITUENTS
RECOMMENDED USES
Glow Peel A milder form of the aggressive Jessner Peel
Salicylic Acid – 7%
Lactic Acid – 7%
Resorcinol – 7%
Resorcinol breaks down rough, scaly skin or hardened skin. Key component of the aggressive Jessner peel. Also contains soy amino acids and yeast-derived oligopeptides
The Glow Peel is our most aggressive peel. Good for reducing fine lines and wrinkles, hyperpigmentation issues (age spots, uneven skin tone, and discolouration). Can be customized by adjusting the number of layers of the peel applied. CAUTION: Can be used on all skin types but skin types V and VI (dark skins) can have only 1 layer of treatment.
BHA 20
Salicyilic Acid – 20%
Good for treating acne and reducing skin discolouration. Ideal for oily and acne prone skin. Salicylic acid is oil soluble so can penetrate the skin to control acne.
AHA Duo
Lactic Acid – 20%
Glycolic Acid – 10%
Good for reducing large pores. Useful for reducing fine lines and wrinkles and skin discolouration.
Renew 20/10
Lactic Acid – 20%
Salicylic Acid – 10%
Good for treating acne and reducing large pores. Useful for reducing fine lines and wrinkles and skin discolouration.
Renew 30
Lactic Acid – 30%
Our most gentle peel to decrease visible signs of ageing and hyperpigmentation.
COMPONENT
ALUMIER PEELS
DESCRIPTION
Salicylic Acid
Glow Peel – 7%
BHA – 20%
Renew 20/10 – 10%
Salicylic acid is a Beta Hydroxy Acid (BHA) chemical peels are also popular for mature skins who want to regenerate the skin on a deeper level than is typically achieved with microdermabrasion treatment or glycolic peels. By stimulating cutaneous shedding, we are able to exfoliate the superficial layers of the skin which improves pigmentation. Salicylic chemical peels are safe for all skin types.
Glycolic Acid
AHA Duo – 10%
Glycolic acid is an Alpha Hydroxy Acid (AHA). It exfoliates the skin and contributes to enhanced skin hydration, improves the skin's texture and lightens sun spots. Glycolic acid peels are great anti-aging treatments that help the skin to regenerate itself. Glycolic acid is a popular chemical peel amongst young adults and those who want to brighten the skin.
Lactic Acid
Glow Peel – 7%
AHA Duo – 20%
Renew 20/10 – 20%
Renew 30 – 30%
Lactic acid is an AHA found in milk. Due to its molecular size, being larger than many other AHA and BHA molecules, lactic acid chemical peels do not penetrate as deep as Glycolic acid peels and Salicylic acid peels. This chemical peel is designed for those who do not require deep skin exfoliation and/or those who have dry, sensitive skin.
We offer professional laser hair removal, skin tightening, body sculpting,
micro-needling skin treatments in Edmonton, AB.
Frequently Asked Questions
Tropicalaser is a member of the HLCC network offering customized solutions based on over 25 years experience in the treatment of hair loss. Treatment will involve specially formulated products for good scalp hygiene, good hair nutrition, and inhibiting DHT (the most common cause of hair loss), usually in combination with laser treatment – either at home or in clinic.
During your free consultation with a Tropicalaser specialist, we will develop a program that suits your hair loss needs as well as your lifestyle and budget.
We're happy to now offer our client's the option to book their appointments online for laser skin treatments.
Our step by step at Tropical Laser
At Tropicalaser, we offer a broad range of professional skin treatments that include laser hair removal, skin tightening, body sculpting, micro-needling and OxyGeneo Facials.
Make An Appointment

You can easily book with us online and pick a date and time that works best for you

Meet With Our Specialists

Our team of dedicated professionals will find out your dream goals

General Body Check

We will create a roadmap to ensure we achieve your desired results

Get A New Version Of You

Join the long list of clients we work with that have achieved their dream goals... and then some
Follow our blog posts for latest updates on laser hair removal and other skin treatments in Edmonton, AB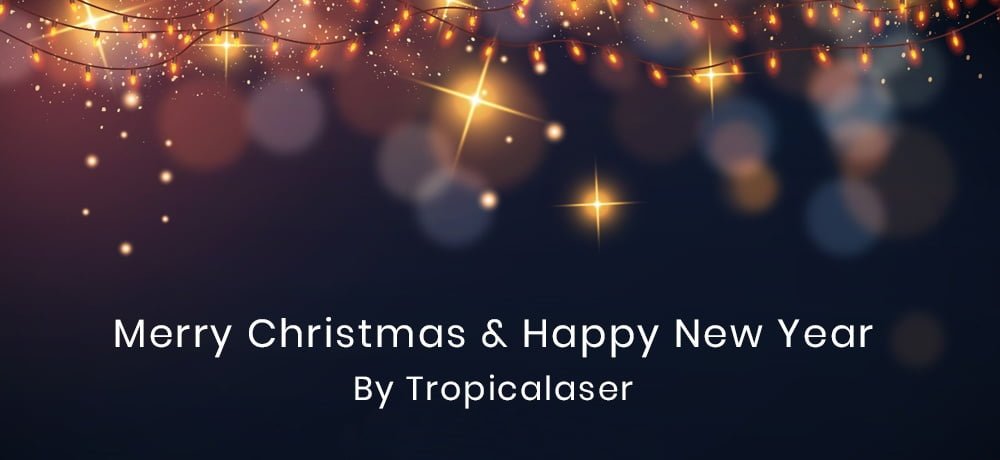 The Tropicalaser team wishes you the happiest of holidays this season. May the New Year be filled