Laser Skin Tightening, Facial Rejuvenation, Body Sculpting And Contouring Edmonton
Look Younger Without Surgery With most advanced technology TempSure Envi!
Facial Rejuvenation, Body Contouring.
With facial rejuvenation, you can reduce the appearance of wrinkles, fine lines, and age spots. Body contouring can help you slim down and tone your body. These procedures can be performed together or separately, depending on your desired results.
We offer facial rejuvenation and body contouring services to help you achieve your desired look. Our experienced team will work with you to customize a treatment plan that meets your needs and goals.
Tropicalaser also provides professional skin tightening, body sculpting, and the Best laser skin and facial treatments in Edmonton, AB.
The TempSure Envi is the most advanced radio-frequency non-invasive treatment to tighten skin, shrink fat cells and improve lymphatic drainage.
Skin Tightening and Wrinkle Reduction
Looking for skin tightening services in Edmonton?
TropicaLaserAlberta can help! We offer a variety of skin tightening treatments that can help you achieve the look you desire. Whether you are seeking to improve the appearance of fine lines and wrinkles, or want to tighten skin that has become loose and sagging. Our skin treatments are safe and effective and can help you achieve beautiful, youthful-looking skin.
At Tropica Laser we offer a solution for the permanent reduction of facial and body wrinkles.
We use advanced laser technology with skin tightening properties to significantly improve the appearance of your face, neck, arms or, abdomen.
And also Tropicalaser's staff are certified to perform chemical peels by Alumier, a leading brand of professional, medical-grade skin care treatments and products. Your skin care professional will help you identify your skin type and major concerns, and perform the treatments that will be most effective for you.
And we also do Mircroneedling/Dermaroller treatment for fine lines, wrinkles and Acne scars,
It is a minimally invasive cosmetic procedure that involves puncturing the skin with tiny needles. It is also known as collagen induction therapy or percutaneous collagen induction.
* Please note, results may vary from patient to patient and results are not guaranteed. Free consultation is required to assess client requirements.
We offer professional laser hair removal, skin tightening, body sculpting,
micro-needling skin treatments in Edmonton, AB.
Frequently Asked Questions
At Tropicalaser we use the TempSure Envi platform for body sculpting and skin tightening. This is simply the most advanced technology available today using radio frequency to generate heat to stimulate collagen and elastin synthesis, and to induce lipolysis (fat reduction).
The highly advanced and unique monopolar handpieces allow the TempSure Envi to heat the body to the optimum temperature for skin tightening (39 – 41oC) or lipolysis (in the range of 42 – 440C). Because it is a true monopolar device the heat generated penetrates deeper than any other RF device on the market.
We're happy to now offer our client's the option to book their appointments online for laser skin treatments.
Our step by step at Tropical Laser
At Tropicalaser, we offer a broad range of professional skin treatments that include laser hair removal, skin tightening, body sculpting, micro-needling and OxyGeneo Facials.
Make An Appointment

You can easily book with us online and pick a date and time that works best for you

Meet With Our Specialists

Our team of dedicated professionals will find out your dream goals

General Body Check

We will create a roadmap to ensure we achieve your desired results

Get A New Version Of You

Join the long list of clients we work with that have achieved their dream goals... and then some
Follow our blog posts for latest updates on laser hair removal and other skin treatments in Edmonton, AB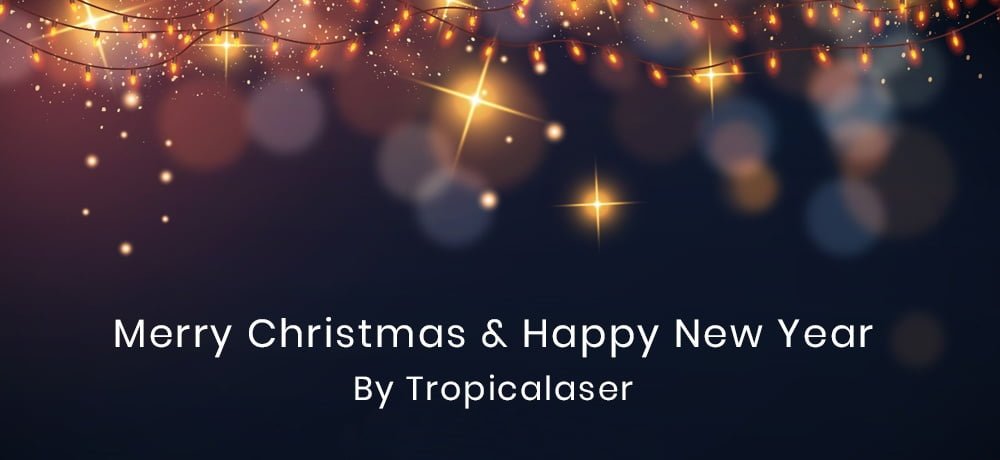 The Tropicalaser team wishes you the happiest of holidays this season. May the New Year be filled