WHICH ADVANCED OXYPOD IS RIGHT FOR YOU?
OxyGeneo Facials Edmonton
OxyGeneo has become Canada's most popular facial treatment combining 3 core elements: exfoliation, oxygenation and infusion of skin nourishing serums. It does this by inducing some pretty cool physiological processes.
EXFOLIATE
The OxyGeneo™ exfoliates the upper skin layer to remove dead cells, open clogged pores, smooth the surface and renew the skin. Your technician will apply half of one of OxyGeneo's beautiful serums (customized to your skin type) to your face and then start working the serum into your skin using a small capsugen, or OxyPod. The OxyPod gently and thoroughly exfoliates the skin.
OXYGENATE
While exfoliating the skin, the OxyPod also reacts with the serum to generate an abundance of CO2 bubbles which permeate the upper skin layer to trigger a physiological response known as the Bohr Effect. This response is simply the body's way of restoring what it perceives as disequilibrium within the skin – the presence of excess CO2 causes the body to send oxygen-rich blood to the surface to rebalance equilibrium. Oxygen rich blood has the characteristic of being able to absorb (metabolize) the serum exceedingly well.
INFUSE
In consequence, the OxyGeneo™ causes the skin to infuse nutrients, vitamins and selected active ingredients contained in the serum to nourish the skin and promote a healthier and smoother complexion.
This infusion continues in two stages. Once the first half of the serum has been absorbed (a process that takes only 7 or 8 minutes), the exfoliant and vestigial serum is removed with gloriously relaxing hot towels. The second half of the serum is applied and buffed into the skin using a special buffing tip.
The Bohr Effect persists for 20 minutes after the CO2 bubbles from the first part of the treatment have been removed. So the body continues to send oxygen-rich blood to the surface and infuses the second half of the serum incredibly thoroughly.
Each OxyPod is made of 100% therapeutic active ingredients, in their solid dormant state, without adding any chemicals, dyes, or preservatives. The dormant ingredients become fully active only when the treatment begins, and that means:
MAXIMUM FRESHNESS
MAXIMUM PERFORMANCE
LONGER-LASTING RESULTS.
This beautiful, relaxing treatment is designed with modern day life in mind. Not only is it highly effective, but taking less than half an hour from start to finish, it is extremely efficient too. It's also a surprisingly affordable treatment, priced typically around $150.
WHICH ADVANCED OXYPOD IS RIGHT FOR YOU?
You have 5 options to choose from, details of which are given below. Ask your Tropicalaser professional to help you choose – and remember that more than one may be suitable for you.
IN SUMMARY, WHAT CAN YOU EXPECT FROM AN OXYGENEO TREATMENT?
Immediate and significant results, visible after 1st treatment
Soothing and relaxing
Natural skin oxygenation from within by Bohr effect
Infusion of natural & powerful active ingredients to the skin
Long term skin texture and appearance improvement
Supported by real science and medical studies
Suitable for all skin types
Treatments for face & body (yes – bodies can be treated too)
Never tested on animals
Vegan ingredients
No downtime
We have served clients from all over Edmonton, St. Albert, Sherwood Park, Spruce Grove, Fort Saskatchewan, Leduc, Nisku, and Fort McMurray.
We offer professional laser hair removal, skin tightening, body sculpting,
micro-needling skin treatments in Edmonton, AB.
Frequently Asked Questions
Anyone who has experienced mild to moderate loss of bladder control due to ageing or childbirth;
Anyone who has experienced mild to moderate vaginal laxity due to ageing childbirth;
Anyone experiencing mild discomfort during intercourse due to loss of vaginal lubrication caused by ageing or childbirth;
Anyone who wants to improve the appearance of overlarge labia.
We're happy to now offer our client's the option to book their appointments online for laser skin treatments.
Our step by step at Tropical Laser
At Tropicalaser, we offer a broad range of professional skin treatments that include laser hair removal, skin tightening, body sculpting, micro-needling and OxyGeneo Facials.
Make An Appointment

You can easily book with us online and pick a date and time that works best for you

Meet With Our Specialists

Our team of dedicated professionals will find out your dream goals

General Body Check

We will create a roadmap to ensure we achieve your desired results

Get A New Version Of You

Join the long list of clients we work with that have achieved their dream goals... and then some
Follow our blog posts for latest updates on laser hair removal and other skin treatments in Edmonton, AB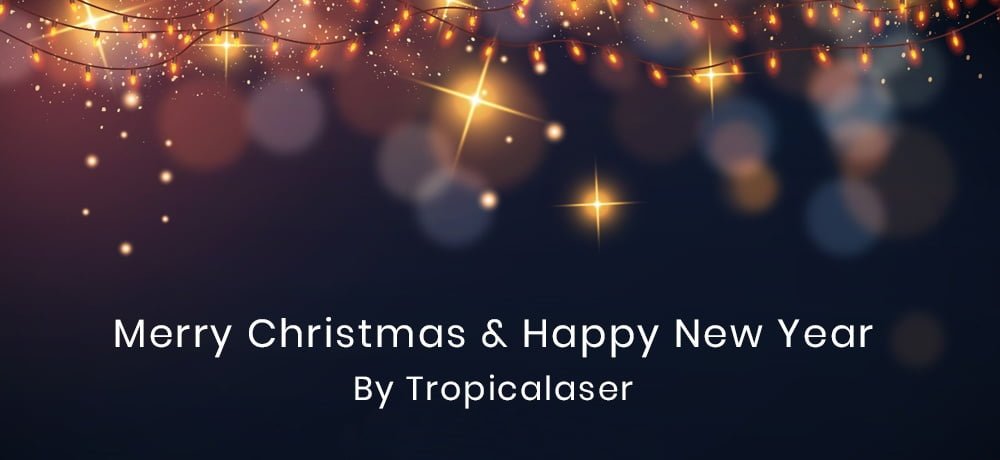 The Tropicalaser team wishes you the happiest of holidays this season. May the New Year be filled